How to Earn Huge Online Profits
Using Free Safelists!

TRAFFIC SOURCES LIST #3

There is no single traffic source that will supply all the traffic you need.
It's best to have as many of them running as you can fit into your advertising budget.
Also, you cannot rely on only one marketing method to support your business!
Each advertising method should be one of several that supports your overall marketing strategy.
Regardless of the program, product or service, here's an important fact:
The affiliates who are making the most sales are focusing their promotional efforts in multiple directions.
Strongly Recommended
LeasedAdSpace is in part a safelist, but also the only unique one-stop-shop viral marketing and business opportunity platform on the market today.
They pack more value into their free services than the other guys do in their paid platforms. NOBODY can touch them in terms of the value in the services they deliver or the quality of the traffic and visitors they send you!
Barbie's Personal Note: Login there Daily (or even multiple times daily) to post your Offer on the Adboard ... it gets TONS of Traffic and Views!
---
Affordable Solo Ad Sellers That Deliver Quality Results
Only True Ratings (no fake screenshots)

Strict Traffic Filter (the only accurate click tracker on the net)

Solos Deliver SALES (see recent testimonials on site)
---
Get Traffic, Build Your List, Make Money!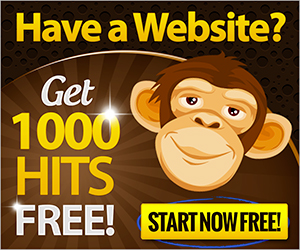 Join Now and Get 1,000 Hits to Any Site Free.
---
Get UNLIMITED Page Views Every Month FREE
PLUS an Effective Safelist!
Login. In the left column, click ADS and choose My Sites.
Click the Add New Site link, then add your Capture Page link and click the Add New Site button.
**Next (and then only once per month), surf 50 pages and read 5 mails to get UNLIMITED rotation of your site in the surf area without using any credits!
If you wish, you can use your earned credits to receive additional exposure by sending an email ad. That's double the exposure for your time ONCE PER MONTH.
---
IBOtoolbox
Effective Free Advertising
Besides being the fastest growing business network for Independent Business Owners, this platform is a collection of amazing tools that are designed to get your business the exposure it needs.
If you like social networking, you'll do well here!
Intro | Basic Marketing Tips | How to Create Emotionally Compelling Ads
How to Get Organized | Traffic Sources List #1 | Traffic Sources List #2
Traffic Sources List #3 | Top Performing Safelists